Call or Email
Gary Helm, Technical Services Specialist
Appointments: Monday - Friday 9am - 5pm
204 Hickory Oak Hollow Cumming GA 30040
770-744-2084 Email Gary at GaryHelm.Net
On Site, Remote Online, or In Shop
Help Desk Support Portal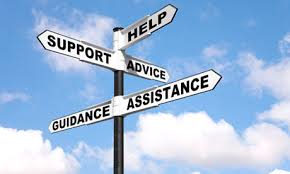 Click here for Help, Support, Advice, Guidance or Assistance
Help Desk Portal allows you to create and manage your support request ticket.
1. Sign in using your email address
2. You will receive an email providing you a link to submit your request.
3. Click on the link in the email to open the portal and request assistance, or check the progress on your request.
I will respond to your request as soon as possible.
For faster service call me or send me an email.
Help Desk powered by Spiceworks

.
---
On-Site, Remote and In-Shop Services
On-site
I provide on-site computer and network support services in Cumming Georgia, Forsyth County and surrounding communities within a reasonable driving distance.
Remote
I provide remote support services, online over the Internet. If you can get on the Internet you are in my remote support area.
In Shop
I recommend calling first. Some projects are best done "in shop". For those times you may drop off your computer.
---
Remote Repair Services
For Rapid, Convenient and Secure Service use Remote Support.
Contact me for your unique secure session key.
Online Remote Repair Service
Maybe you've never used remote repair services before, or maybe you are familiar with it from work. I have been using remote services to work on computers since before 1998, and the service I am now using is the best.
Client Support Center
Price List
With my Complimentary Evaluation and Free Estimate you will know what to expect before the work begins.
You choose which fits your need.
I offer both "per hour" and "flat fee" services.
Many times people want or need more than one service, or work done on more than one computer.
In those cases my per hour fee typically costs less than a total for several "flat fee" services.
Some services do not fit neatly into a flat fee, one size fits all category.
I use flat fee service when the cost of per hour would be unreasonable.
Compare and Save