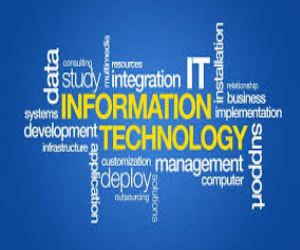 Removing Malware, Viruses and Potentially Unwanted Programs
Some 'viruses' sneak in while other malware is unintentionally or unwittingly installed by the user.
Some can be detected and removed by antivirus software while others even slip past antivirus software in the form of "PUPs" (potentially unwanted software).

PUPs act like viruses. They can cause a computer to run slow. They can cause pop-ups. They can track, hijack, and even steal personal information.
PUPs are typically programs that sound helpful and you thought you wanted it. But then you found out it wasn't a good idea afterall.

To get rid of PUPs: uninstall the program causing the problem; then scan your computer with your antivirus software; then scan with multipurpose malware detection softwares such as Malwarebytes Premium, Symantec Norton Power Eraser, Malwarebytes Adware Cleaner, and then clear the temporary files and clean the registry with Piriform CCleaner.
These should take care of most Malware, viruses, PUPs and speed most computers up considerably.

If you need professional technical support to repair or improve your computer's performance give me a call or drop me an email. I will be glad to help.
Tech Scams
On a regular basis I receive phone calls from clients saying they have received a phone call from someone claiming the clients computer is having a problem.
With no exception these have been scams.
How do you know if a tech support phone call is a scam? What should you do when you get a tech support phone call? And, if you let the tech support caller look at your computer, what should you do?
The Federal Trade Commission has an excelent article describing Tech Support Scams, and what to do when you get one. Visit and read the FTC's article at https://www.consumer.ftc.gov/articles/0346-tech-support-scams or click on the link FTC.gov on Tech Support Scams

Scammers are very good at what they do. They know how to get your money. But, scammers have been using the same basic script for over a decade, and they are easy to spot. When I hear a person say they or someone "received a phone call", I know the person has been dealing with a scammer and from that point I can describe the conversation, what the so-called tech support person did, and how much they said it would cost.

One of my regular business clients called me and explained, his wife had "received a phone call" and had let someone work on her home computer. As it turned out the scammer charged a large sum of money to her credit card, and installed unwanted programs on the computer. One of those programs allowed the scammer to monitor what was being done on and access the computer whenever the scammer desired.
When I arrived and started cleaning the computer the scammer actually phoned and asked "what are you doing to the computer?" My client gave me the phone and I explained to the scammer what I was doing to the computer. With that he began to tell me that I was not tech support; that he was the tech support controlling that computer, and I had no right to do anything on HIS computer. I was astonished when he actually begain cursing me because I would not return control of the computer back to him.

There are legitimate uses of remote access, and remote monitoring of computers. Just be sure who you are dealing with.

Another form of tech support scam comes in the form of a popup on your computer screen, or may cover the entire screen. Again, the warning will tell you there is a problem with your computer but instead of calling you, you will be instructed to call a phone number to receive tech support.
Yes, this is another type of scam. Sometimes correcting this problem is a simple matter of cleaning the web browser. Other times this scam may be a sign of additional malware is installed and hiding in your computer.
Do Not call the number! If they installed this malware on your computer, you don't want to call them to provide tech support.
Call a reputatable tech support (such as myself) to check your computer and as needed clean malware from your computer.

Best wishes and safe surfing, Gary.
Removing Hijacker Popups
How do you know if you have a browser hijacker?
Your computer has endless popups, and you can't get rid of them.
Your browser (Internet Explorer, Firefox, Chrome) goes places you don't want to go
You tell your browser to go somewhere and it goes somewhere else.
Your "Home Page" has changed and you didn't do it.
New "toolbars" or links have been added and you don't know where they came from.
Your computer is terribly slow, and your antivirus can't find anything wrong with it.
You, and possibly others, have tried to get rid of them but they keep coming back.
Removing a hijacker can be very tedious and labor intensive.
1. uninstall any hijacker related software
2. edit the registry [dangerous without proper precautions]
3. delete associated files and folders[also dangerous]
4. clean the computer of any remaining problems, and
5. reconfigure the settings in your browser.
That's all there is to it.
I have successfully removed numerous browser hijackers from various computers, and have learned how to remove them more quickly and efficiently.
Contact me to schedule an appointment to reclaim your computer from hijackers.
/p>
Make Payment for
Services

Through PayPal